About Me

I'm a PhD student in political science at the University of Chicago. My research interests include political violence, post-conflict politics, transitional justice, and international criminal law. My dissertation project focuses on the strategies domestic political actors use to address the prospect of International Criminal Court investigations in conflict and post-conflict settings, and when/why those strategies succeed or fail.

I received a BA in political science from Yale University, with a concentration in comparative politics. Before entering the PhD program, I spent several years working on international criminal matters at the US Department of Justice's Office of International Affairs.

Powered by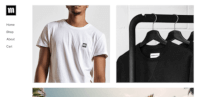 Create your own unique website with customizable templates.